Deep Tissue Massage Dallas
Reserve A Deep Tissue Massage (Select Signature Wellness At Checkout!) Below
110 Minutes –> $230
80 Minutes –> $145
50 Minutes –> $115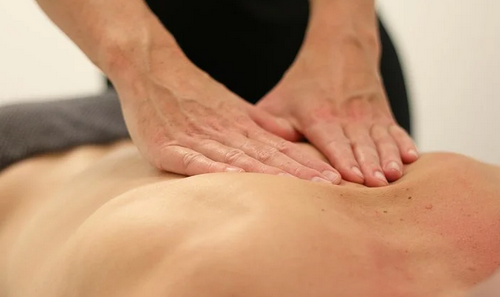 A deep tissue massage is a type of massage that is going to focus mainly on the muscle groups, by adding greater pressure to these areas. This is going to allow you to get rid of some of the muscle cramps that you never thought about before, and you will find that a deep tissue massage is going to release a lot of the tension you had built up that would have caused you more issues. The effects occur almost right away.
A key point that you need to realize with the deep tissue massage is the fact that it is going to focus on chronic muscle pain. This is going to make it easier for you to get rid of the pain you are suffering from. Sometimes you may find this type of massage can even help release the entrapment on a nerve, because the muscles are finally starting to relax from the pain they were under before.
Benefits Of A Deep Tissue Massage
As you can tell the relief of the chronic muscle pain is going to be a great benefit, but you should know more about the other benefits you can explore with this type of massage.
Now, as we mentioned before you will find that the stress, in your body, is going to be helped at this time. You may have never thought about this before, but when you are using this as a stress relief option, you will be able to use this tool to aid you in getting rid of the stress on an almost permanent basis. The reason that this is going to help you get rid of the stress is because it is able to help rid your body of the stress hormones. Once these are removed it becomes easier for you to feel better about your life and notice that not as many things will bother you.
Reduction in the heart rate is another thing that you are going to benefit from with this type of massage. When you reduce your heart rate you help reduce your stress, this will also lower your blood pressure as well. This will make it easier for you to get the help of blood pressure reduction without taking any medications. It is important, that if you are using this type of massage for control of blood pressure, that you do this under the supervision of a medical doctor.
The boosting of your mood and relaxation is something else that you are going to find as a major benefit. Yes, it is easy to see that any massage is going to offer this option for you, who doesn't start to relax when they are getting a massage? However, what you need to realize is the fact that the type of relaxation and mood boost you are going to get is going to make it easier for you to have a great time getting the massage.
This mood boost you receive is the result of the release of higher levels of Oxytocin and serotonin in the body. The key thing is no matter what kind of relief you are getting from the massage; you will be able to get the release of these hormones that are going to help you in getting the best mood enhancement.
Having a chance to get a deep tissue massage is a great thing to do. However, you should make sure you know more about what the deep tissue massage is and how it is going to help you out. You should know that you can schedule your massage at Riviera Spa and their knowledgeable staff can assist you with any questions you may have. Reserve a massage session in Dallas to experience all of these benefits.  Interested in getting many deep tissue massages?  Learn more about couple massage packages!
Massage Main Page
Riviera Spa
4514 Travis St #105
Dallas, TX   75205
214-521-2112